Lorraine Cullen, Registered Homeopath
Tel:  00353 (0)87 9320521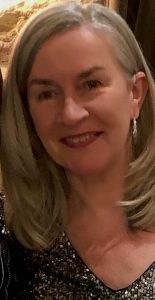 Homeopathy and Post Vax Symptoms 
People are now presenting with symptoms following the covid vaccination.  These range from mild to severe and may include the following – tiredness/fatigue, fever, headache, muscle/joint pain, diarrhoea.  Anxiety can also be an issue and this may have been triggered by the lockdown of the past year, concerns around the vaccine or just the general upheaval of lives interrupted.
Homeopathy can help alleviate these symptoms. If you are suffering in any way please call me for an appointment. I will prescribe a remedy based on your own personal experience.
***************************
Homeopathy
Many conditions may be treated effectively by Homeopathy, whether they are the consequences of trauma, short-term illnesses or chronic conditions.  Each prescription is tailored to the individual according to their specific symptoms.  It is suitable for everyone – babies, children, pregnant and breastfeeding mothers, adults and older people.
Some of the more common ailments encountered are: stress and anxiety, insomnia, depression, fatigue, headaches, period and fertility problems, pregnancy-related conditions, menopause, children's illnesses, ear, nose, throat and eye disorders, digestive and urinary tract problems, respiratory tract illnesses, skin conditions.  It may also be effective where there is no specific diagnosis.
**************************
'Lorraine is one of the most genuinely gifted therapists that I have had the pleasure of knowing.  She is a fantastic listener and tunes into people's needs whilst offering advice in a kind, non-judgemental manner.  Lorraine has helped me through Homeopathy and Reiki treatments.  Even though I sought help for a hormonal issue, I have found that my overall well-being has improved dramatically since my treatment began. I have also brought my son to see Lorraine, as I have absolute confidence in her work.  She has opened up my eyes to the world of complementary therapies and I'm grateful that I have found something that actually works for us.' (E.Q. Gorey)
******
 Homeopathy Works