Lorraine Cullen, Registered Homeopath
(Homeopathy, Bach Flower Remedies, Reiki)
Tel:  00353 (0)87 9320521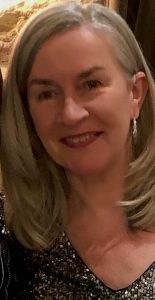 'Introduction to Homeopathy' on Saturday 4th Nov 2023. Please see Events tab for details.
Homeopathy
Many conditions may be treated effectively by Homeopathy, whether they are the consequences of trauma, short-term illnesses or chronic conditions.  Each prescription is tailored to the individual according to their specific symptoms.  It is suitable for everyone – babies, children, pregnant and breastfeeding mothers, adults and older people.
Some of the more common ailments encountered are: stress and anxiety, insomnia, depression, fatigue, headaches, period and fertility problems, pregnancy-related conditions, menopause, children's illnesses, ear, nose, throat and eye disorders, digestive and urinary tract problems, respiratory tract illnesses, skin conditions.  It may also be effective where there is no specific diagnosis.
**************************
Dear Lorraine, thank you for listening to me on my darkest days. We have embraced homeopathy and  found your remedies to be a soothing force in our family. I know that if the leader (Mom) is not okay, than we will all feel it. Thank you for your kindness and taking the time to listen to me. That was my turning point. (N.B. Galway)
******
 Homeopathy Works